Rottneros' strategy
Rottneros' strategy define our long-term objectives and areas of focus. The strategy's clear priorities guide us in
our decisions and help us to bring about the positive changes we desire within the Group.
Stakeholders' demands are fundamental
Rottneros' areas of focus and long-term goals have been set out based on our stakeholders and their most important demands and expectations. Stakeholders' priorities have been ranked from important to most important. In the next stage, these demands have been ranked according to what extent Rottneros is able to impact and create value for its stakeholders.

Based on these results, we have selected six different areas of focus, which are in line with the United Nations' global goals. Key performance indicators for each area of focus have also been identified for our work. The outcomes are monitored on a regular basis, on which the Group's strategic decisions and activities are then based.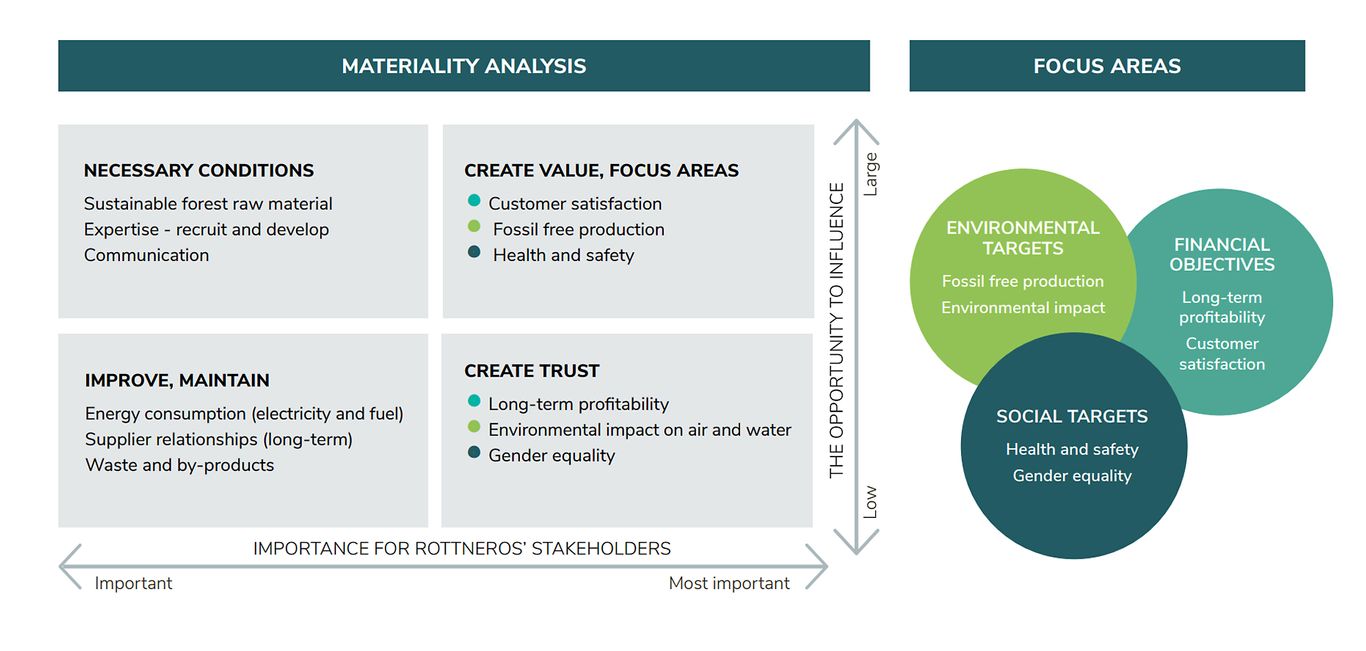 Perhaps you are also interested in ...