Materiality analysis
Rottneros operations are conducted in a responsible manner with regard to the external and internal environment, society, our customers and suppliers, owners and employees. We always strive to create value for our stakeholders and want to have a transparent dialogue with everyone affected by our business.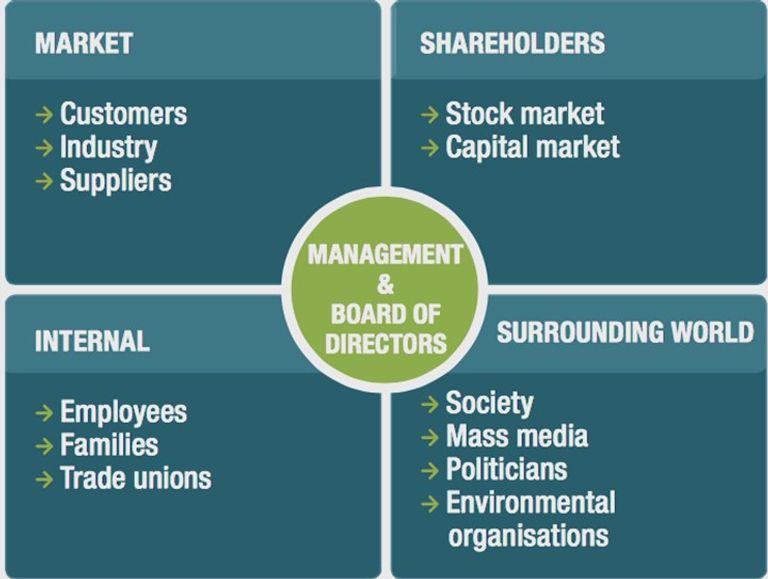 Customer responsibility
By delivering products of a high and consistent quality, and with highly reliable deliveries, we assume responsibility for all aspects of our business. We are solution-orientated and always try to provide the best service and contribute with our technical expertise. Rottneros strives endlessly to make its products better, from both a quality and an efficiency perspective, by understanding our customers processes and product strategy. Our certifications show that we are sustainable from the forest to the finished product.

Suppliers
Rottneros seeks long-term cooperation with our suppliers. We care about sustainability throughout the entire value chain, and we expect the same of our suppliers. By means of fair negotiations and by selecting suppliers with the same mindset as ourselves, we can create innovation, quality development, reliability, and high efficiency. Our purchasing department has the relevant knowledge of chemicals, energy, logistics and maintenance. Purchases are made in close collaboration with units and functions. We adhere to our policies, procedures and guidelines and ensure that our suppliers have a safe workplace in our units.
Employee responsibility
Rottneros' employees must have a work environment in which they can feel safe. Safety comes first in all circumstances throughout the organisation. Rottneros has Vision Zero concerning work injuries that result in sick leave. Feeling reassured is also a question of feeling respected for who you are so we work consistently on preventive healthcare, issues of diversity, equality, well-being and inclusion. Other areas of focus are communication, leadership and skills development.
The Group has a Code of Conduct, which describes how Rottneros and company employees should conduct themselves in relation to the surrounding world and to each other.
Shareholder liability
We must demonstrate sustainable profitability over a business cycle by running our business in a sustainable and responsible way and by making financial, environmental and social investments. Rottneros shall continue to have a stable product flow, a solid equity/assets ratio and a low debt/equity ratio. By achieving annual growth in production, we can counteract inflation in fixed costs. We also want to increase the proportion of non-pulp sales revenue in order to reduce our dependence on prices and exchange rates. Rottneros is and shall remain to be a company that can go the distance.
Environmental responsibility
Our wood-based products are a part of a natural and sustainable ecosystem that starts in the forest. Therefore, responsibility for the environment is something that permeates all of Rottneros' activities. We put great value on reducing our environmental impact and our ambition is to run our business in a long-term sustainable way.
Social responsibility
Rottneros is a major employer in Sunne and Söderhamn - rooted in mill cultures with strong ties to the local communities. By offering internships, study visits, operator training and supporting local entrepreneurs, we assume responsibility for the continued growth of these locations. We sponsor local athletics associations and make financial contributions to the Swedish Childhood Cancer Fund, the UN Refugee Agency and Doctors Without Borders to support their fantastic work.
Perhaps you are also interested in...