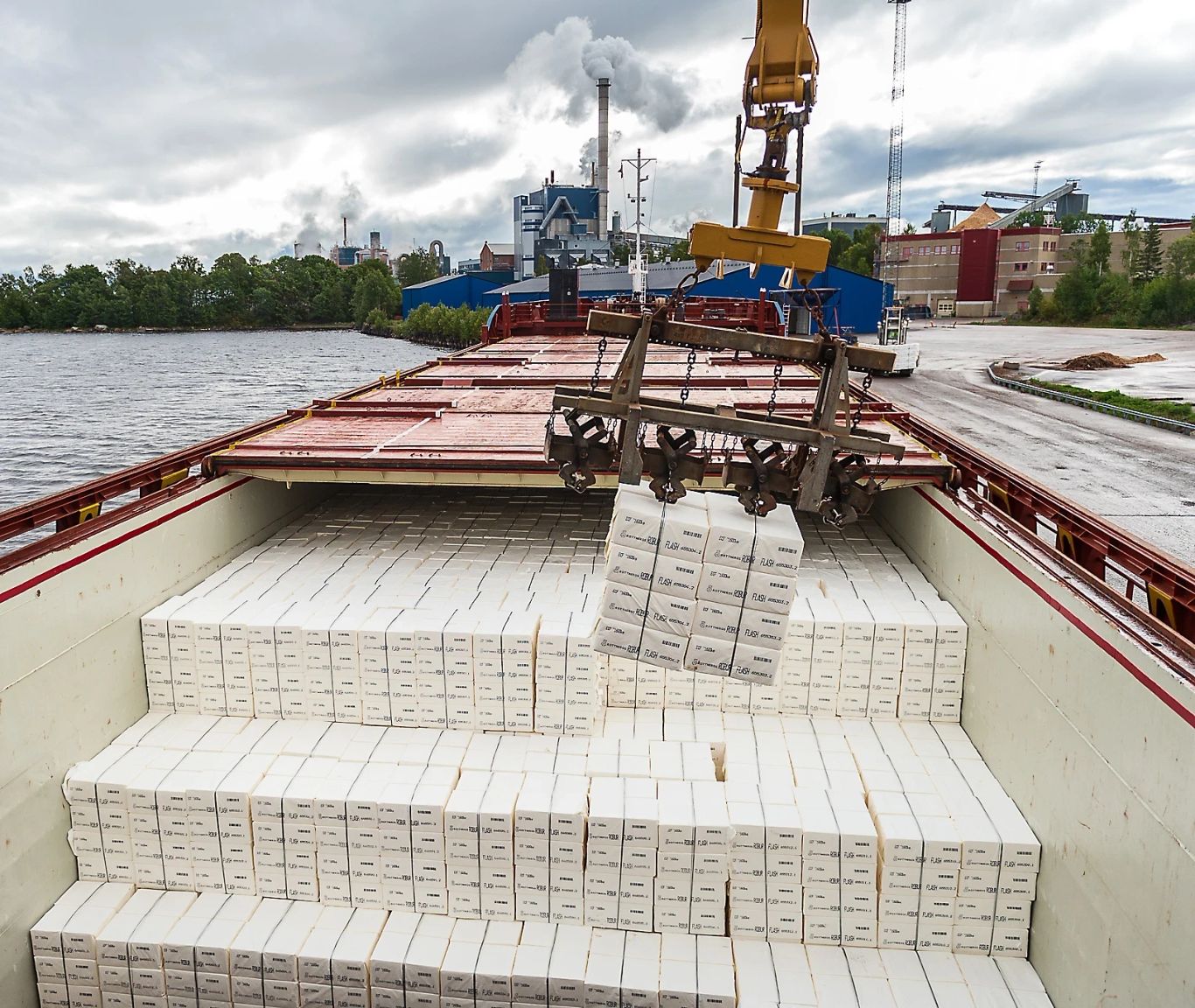 Solid finances, good customer relations, high pulp quality and constantly growing production are some of our success factors for long-term growth and sustainable profitability.
Outcome for 2022
46%
Distribution of net profit
A robust balance sheet allows for a good dividend to shareholders. During the year, dividends rose to 46%, which was within our long-term target of between 30% and 50% of net profit.
+0,5%
Annual growth
Rottneros Group's production increased overall during the year compared to 2021, but high electricity prices brought production restrictions.

The long-term goal is an annual growth in production volume of 3% to counteract inflation in fixed costs.
9.3%
Alternative revenue flows
During the year, the proportion of revenue other than from the sale of pulp rose to 9.3% compared with 7.2% in the previous year. In 2023, the target to reach is 10%.

Increasing the proportion of non-pulp sales revenue reduces dependence on fluctuations in pulp prices and exchange rates.
Equity/Assets ratio history
A record-breaking 2022 gave an equity/assets ratio of 66% and a solid balance sheet. Our long-term goal is over 50% to maintain the strong equity/assets ratio and low debt.
Customer satisfaction
By means of a combination of flexibility and a high and consistent pulp quality, we create maximum value for our customers. Rottneros' service level in our technical customer service, our logistics solutions, and our long-term and close customer relations give us a strong position in the market, which few competitors can rival. The Group's extensive product range and short decision paths make us agile and flexible.
Perhaps you are also interested in...