Dennis Hoffman, process operator
Dennis Hoffmann is a graphic designer who switched to a career as a process operator via the operator training programme at Vallvik Mill.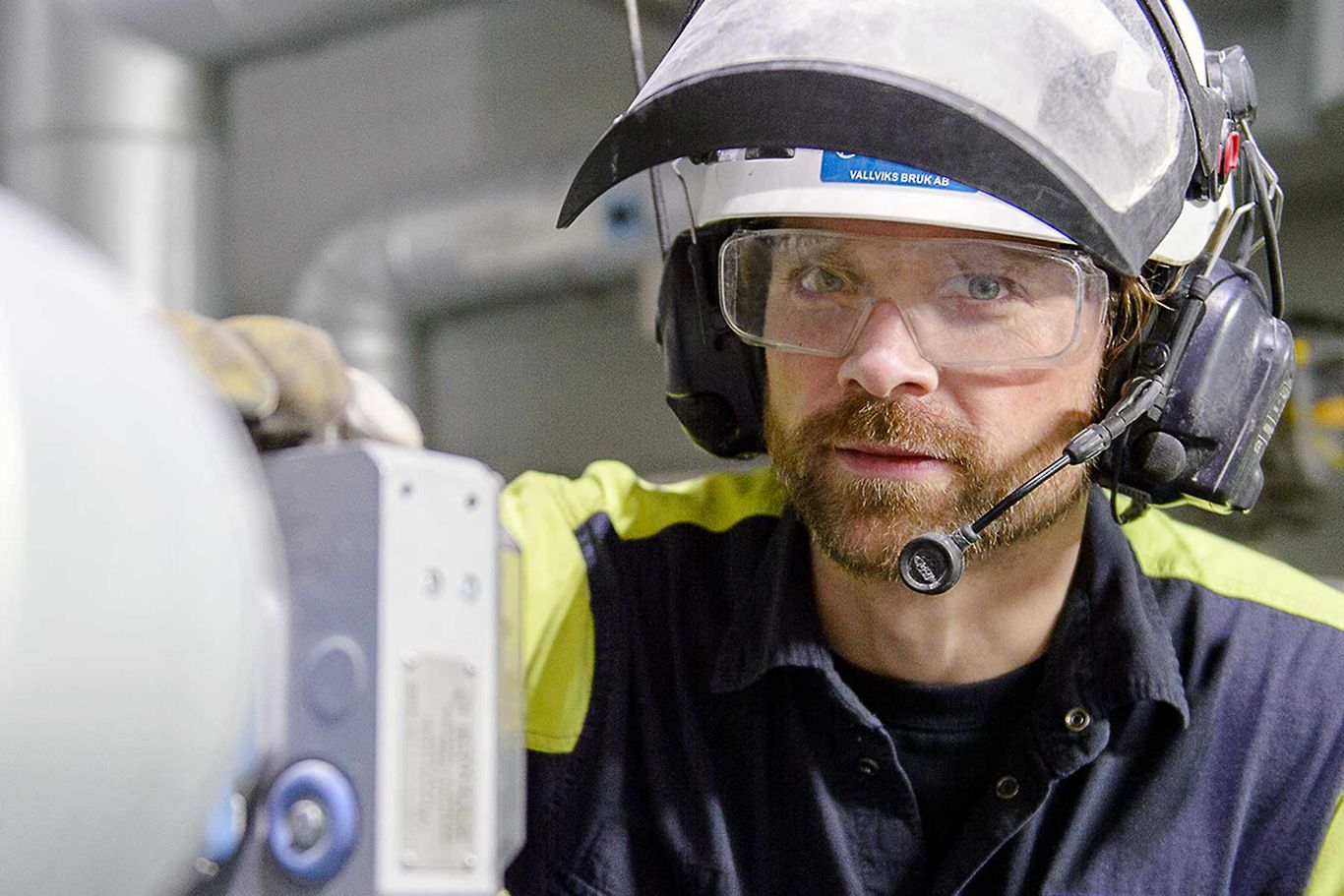 Tell us about the trainee programme
- I found it through CFL, Hälsingland Education Association. I was originally planning on applying to college, but the operator course aroused my curiosity; I applied and was accepted. We spent a year learning theory, interspersed with practical training and guidance at the mill. All five of us students on the course were offered a job at the end of the year, and we all accepted.
What do you think about your new professional role?
- It feels like the perfect fit for me. I have the chance to develop all the time, and there is so much still to learn. The mix of people and skills at the mill is excellent, and it's a real plus that there are some older employees here to train us "young 'uns".
What have you found most challenging so far?
- I was more-or-less hopeless with my hands to start with. However, my job in the mixing plant involves some degree of being able to understand and deal with certain mechanical processes. This was probably the biggest challenge for me.
How do you find working in shifts?
- It goes without saying that it's quite a change to switch from office hours to working shifts. But I take care to maintain the same meal times, irrespective of whether I'm working days, afternoons or nights. This has helped me cope, both physically and mentally. In addition, I really appreciate having several days off at a time.
Where do you see yourself five years from now?
- I still want to be working here, in the same area as today – but I want to be better at what I do. It is, of course, good to have a holistic view of the entire process, but I'm keen to specialise. I still have so much to learn, and in this job I get to take on big and small challenges every day. I really enjoy that.
Perhaps you are also interested in...