Nils Hauri, Chief Innovation and Strategic Projects Officer
The team working on innovation, sustainability and energy has more than a hundred years of experience to look
back on. In a company with so much road behind them,
it is just as natural to look far ahead.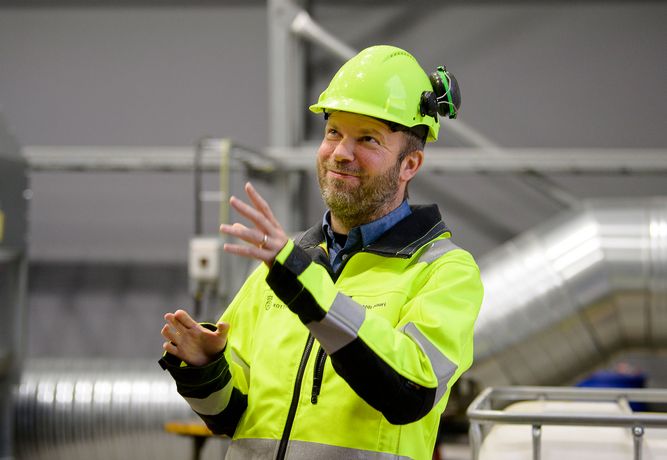 - Our mission is the future and we think in terms of both technology and work methods, says Nils Hauri.

Nils thinks it is a privilege to have a job where the mission is to monitor the world and think in new ways. The mix of people in the department with specialist knowledge in energy, sustainability and technical innovations provides meaningful working days with fun challenges.
- For us, being relatively small in the industry, the challenge is to find projects and partnerships that match our size. At the same time, we can get started quickly because decisions can be made promptly and there is a expressed desire within the group to dare to try new things, says Nils Hauri.
Right now, the innovation group can follow the development of the solar park with associated battery storage that is being built at Rottneros Bruk.
- The investment will soon be in place and we are taking another step towards making an even smaller carbon footprint, says Nils Hauri.
The Innovation Group continues to look further into the future and think about how the wood fiber Rottneros refiners can make an even greater contribution to a sustainable world.
Perhaps you are also interested in...