Jerry Sohlberg, Warehouse
Jerry Sohlberg is a member of the warehouse staff at Rottneros Mill, President of The Swedish Paper Workers Union (Pappers) District 89, has a seat on the Group's board and is a member of the management groups for several IT systems.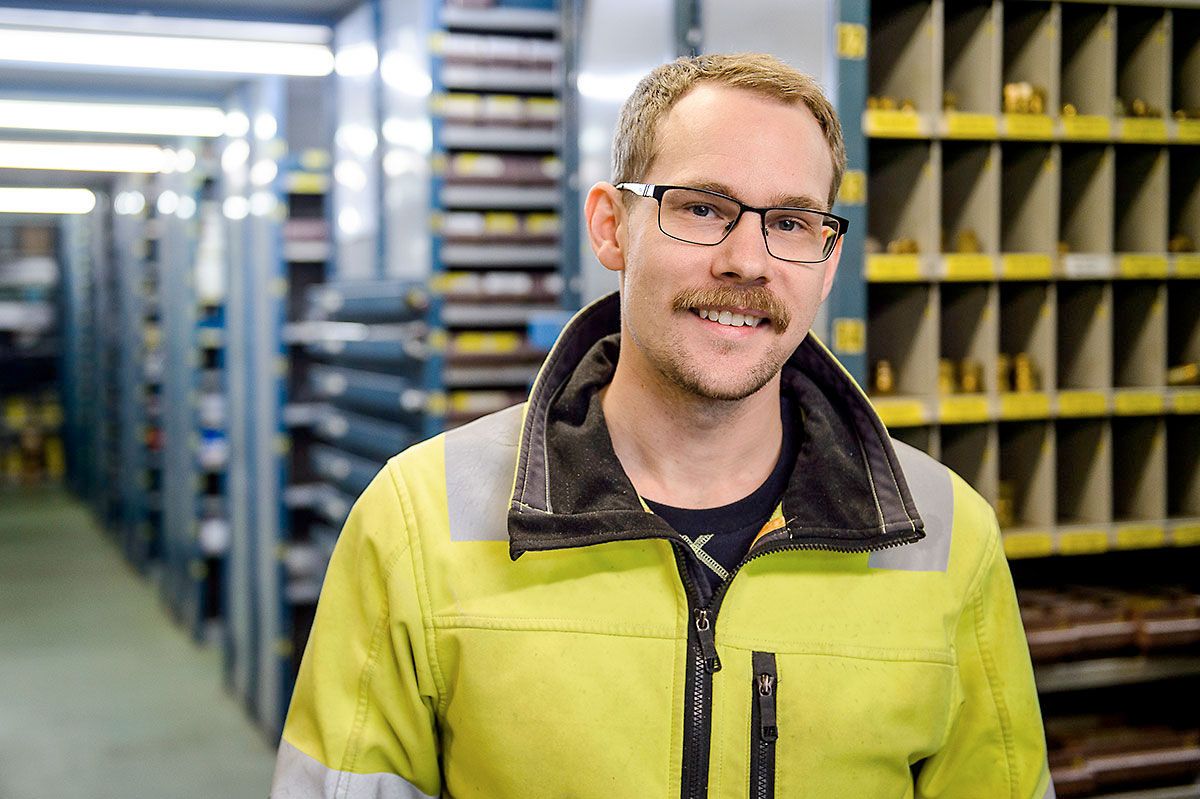 Can you tell us a bit about your different roles and how you came to work at the mill?
- I started work at Rottneros Mill back in 2016, when I accepted an internship as a mechanic. Our job was to fine tune and optimise different processes, at the same time as working closely with maintenance and the other groups that ran the plant. It was a great experience and I got on really well with all my colleagues here.
- To secure full-time employment, I swapped jobs and became a dry cleaner in the production department; it was during that period that I started working in the warehouse as well. When one of the warehouse staff retired, I applied for the job and was given it. Working in the warehouse is completely different from working in production. Whatever, the working relationship is just as important, no matter where you are.
What does working in the warehouse at Rottneros Mill actually involve?
- There are two of us working in the warehouse, and we order all spare parts for the factory − in consultation with maintenance and production; everything from nuts, bolts and washers to engines, cables and sensors. We also work closely with the purchasing department when we need to find new suppliers and bring in offers. I really enjoy having such a central role, meeting so many different colleagues and helping them to take care of their everyday work.
You're also a member of several management teams for different IT systems; tell us about that ...
- My background is actually in IT, and I'm a certified software tester. I'm also qualified in engineering automation, specialising in electrical systems. It's an area I find really interesting, and being a member of some management teams for our internal systems allows me to put my skills and knowledge to good use.

How did you land your other job as President of The Swedish Paper Workers Union District 89?
- I have a passionate interest in people and ensuring that everyone is treated equally, so I've been heavily involved in union issues for many years. Around 50–75% of my regular job is devoted to union work. It can take up between 4 and 40 hours a week, depending on whether it involves a pay review or something else.
- I will continue to work to ensure that we have a really, really good workplace here at Rottneros, and I plan to keep going for many years.
Perhaps you are also interested in...