Jimmy Thunander,
Operations Manager
Jimmy Thunander is operations manager at Rottneros Mill in Sunne, union representative for Unionen, and sits on Rottneros Group's Board of Directors.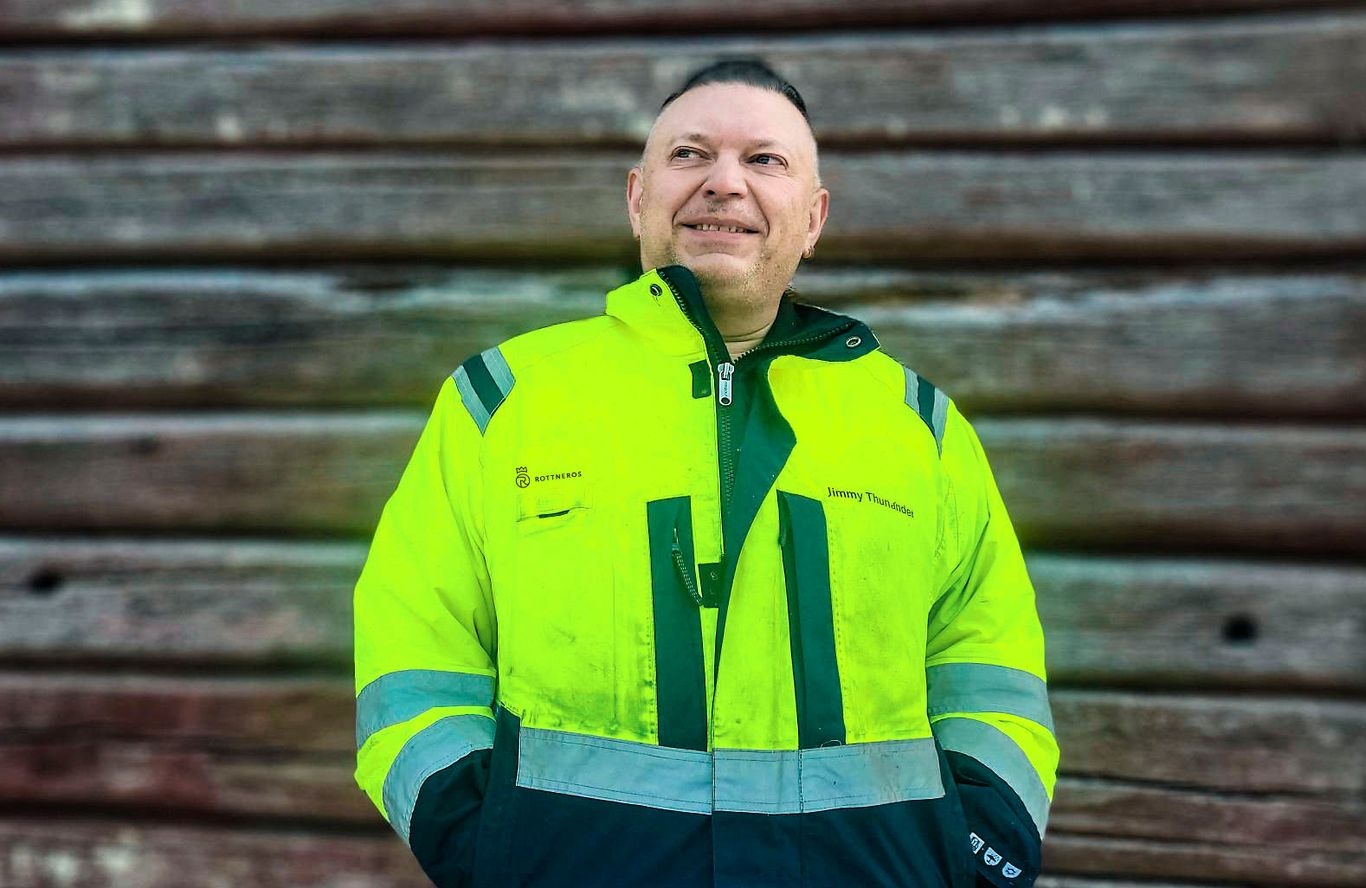 There must be no divisions between us at the mill
"I started on the drying line at the end of the 1990s, where the pulp is dried and baled. After a reorganisation, I went on to the groundwood line, which is now closed, and then I became a foreman."

Since 2018, Jimmy has been the operations manager where he is responsible for such things as employees and planning. He thrives enormously in the role even though there is a big difference from working in operations.
"Some people think you 'change sides' when you go from the 'shop floor' to the office. But I don't think there's much difference, we shouldn't have any dividing lines between us at the mill. Not between the mills either. We face the same types of challenges and issues, and have the same roles. We must cooperate," says Jimmy.
He sits on Rottneros' Board of Directors on account of his trade union involvement
Jimmy's genuine interest in people led to his trade union responsibilities at the Swedish Paper Workers' Union as early as 2007. He was the chief safety representative until he quit the drying line and went on to work in the office. He has been the representative for Unionen since 2022, and sits on Rottneros' Board of Directors.
"I like working with people, learning new things and developing. But since I work full-time and assume my trade union role at the same time, it can be a bit much sometimes," says Jimmy.
He is referring to the workload due to reorganisations, salary reviews and a number of other national agreements - plus the continual safety work with inspections, risk observations, investigations and measures.
"But there has to be a limit on the trade union work, you have to have a private life too," says Jimmy.
Empathy and respect for others is the most important
Jimmy believes that the most important factor for success when doing trade union work is empathy and respect for everyone, knowing how to put yourself in someone else's shoes.
"It's also important to respect deadlines and always try to represent absent parties if you get into a discussion without them. On the factory floor, I represent the company and inside the boardroom I represent the employees," concludes Jimmy Thunander.
Perhaps you are also interested in...