Lina Edin, CFO Nykvist
Lina Edin is the bubbly CFO and vice president at Nykvist Skogs AB, which has been a part of the Rottneros Group since 2020. She has a whole host of strings to her bow, and is truly passionate about her work.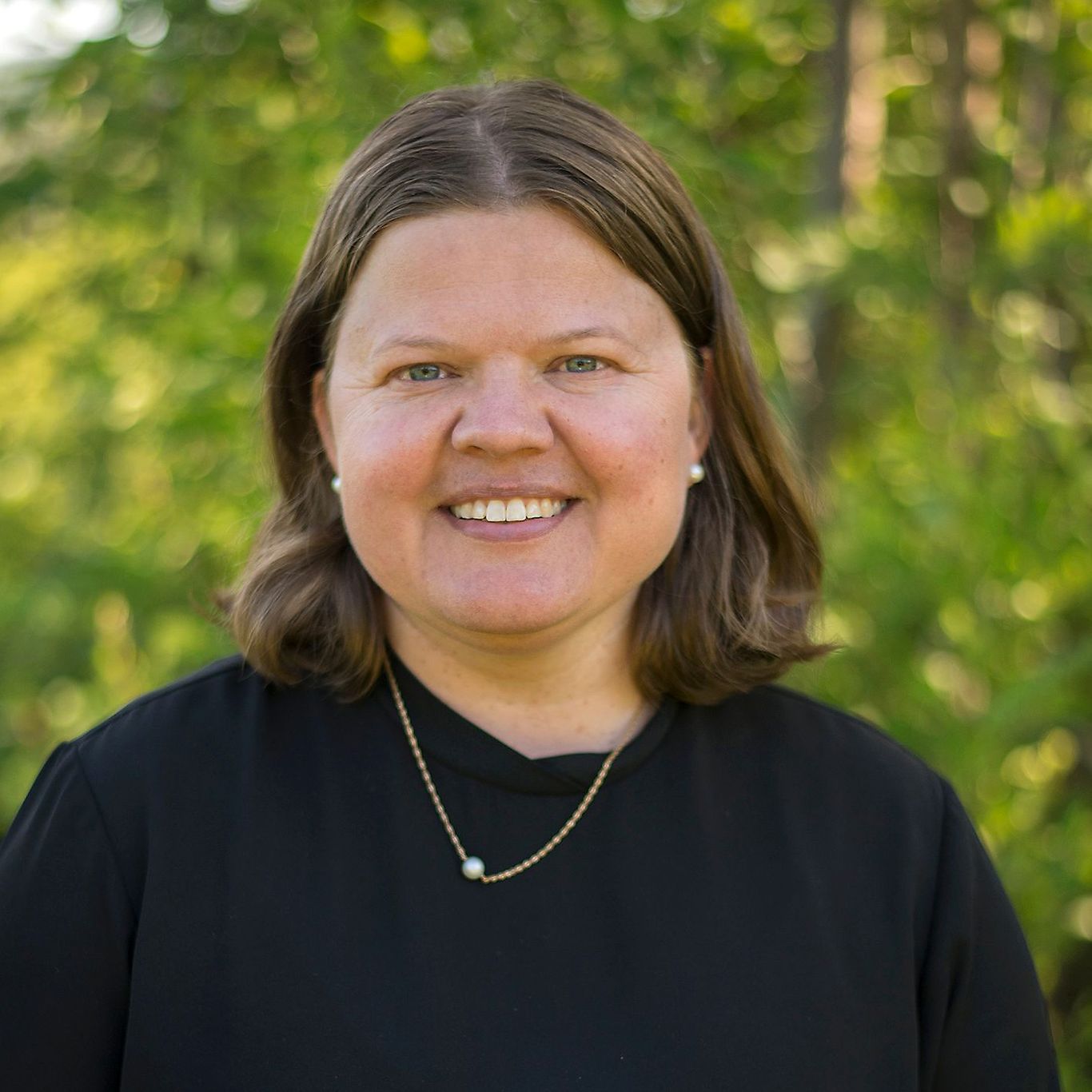 What does a regular day at work involve for you?
- Well ... it's quite rare for my working days to turn out the way I imagined. They can involve everything from bookkeeping, reporting and marketing, to issues that have to do with certification, transport and operational issues. I check the figures in VIOL – the system where all forestry businesses are registered – and I take a lot of calls about all sorts of things. That said, if I receive advanced financial questions from forest owners, I always pass them on to an independent party that works with forest declarations.
Tell us about your employment journey. How did you end up where you are today?
- I was working as senior guide at Mårbacka Minnesgård museum and studying economics in my free time. In 2004, I started working here part-time, mainly to learn the profession – my plan was to work here for a few years before moving on. My brother, Per Skinnargård was CEO at that time and one of two co-owners. I enjoyed it so much that I was keen to take on a full-time position, so that's how it happened.
Tell us a bit about Nykvist Skogs AB
- Nykvist has been a part of Rottneros since 2020 and covers a part of the group's pulp wood supply. Our customer base comprises 1,000–1,200 private forest owners. Many of them return year after year and need help with everything from felling to guidance and advice about forest management.

- We listen attentively to what the forest owners themselves want to do with their forest; they all have different aims. There is a lot more than money involved in forests. All our forest owners want to hand over a beautiful, viable forest. In the same way, we don't just fell trees, we do a huge amount of work with forest management and nature conservation.
Can you recall any major challenges you've had to tackle?
During the serious bark beetle infestations that followed in the wake of the drought in 2018, we helped all our forest owners to take an inventory of the trees affected and then to care for them. I also remember how the storm in 2014 felled 300,000 cubic metres in Sunne in just 40 minutes. That was a time when we had to work extremely hard. It took a whole year to help everybody, but we managed it. We take genuine responsibility for the forest, even in tough times.

What's the best thing about working here?
That everyone who works at Nykvist Skogs is passionate about helping the forest owners achieve the best possible results. In fact, we almost have to stop one another from working too much – everyone has so much fun at work.
Perhaps you are also interested in...