Henrik Weinemo-Sundberg, IT
Henrik Weinemo-Sundberg takes care of everything from awkward mice to forgotten passwords. And in between times, he makes sure that all IT systems operate at the plant as stably and reliably as possible.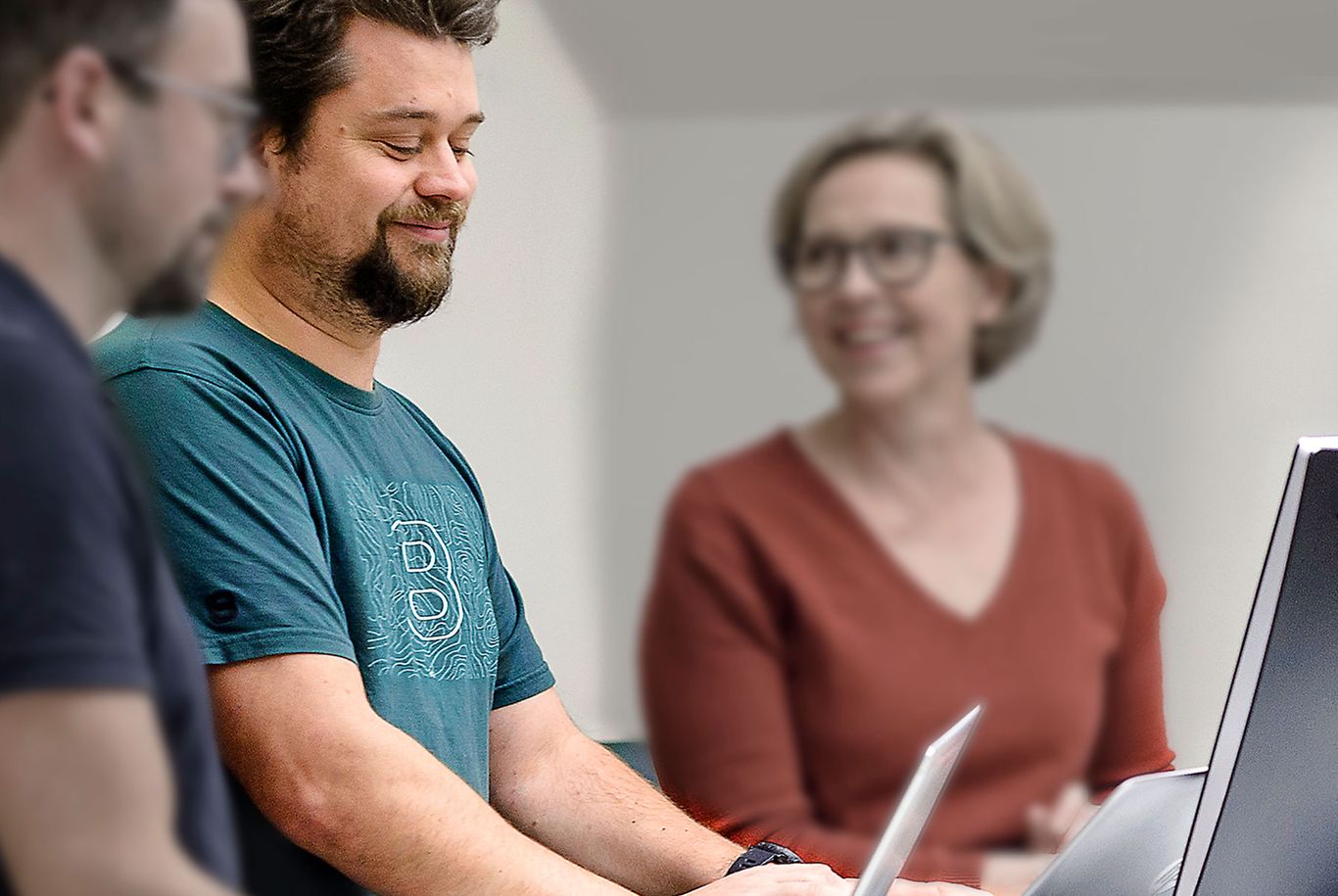 What does a regular day in your job involve?
– No two days are alike; I have an extremely varied job. I make sure that all employees have what they need in the form of functioning equipment, authorisations, etc. and I take care of other support tasks, questions and any alarms that may come in. In parallel with solving problems, I work with development issues and automation, and I make sure to keep an eye on what's happening in the world of IT.
What does automation entail?
– We want all the computers we distribute to look the same from the start, and for all updates to run automatically. We have now got it down to one hour's active manual work to start up a workstation, everything else is taken care of through the network socket. It's simply a matter of "plug in and wait".
What's your background?
– I've been working with IT for my entire professional life. I spent my first ten years working as a switchboard technician at a state-owned company, and then I was an IT technician at a charter school for a few years. Most recently, before joining the company in 2018, I was a consultant, hired out to various enterprises – including a pulp mill.
How has the pandemic affected Rottneros from the perspective of IT?
– The early days of the pandemic were a period of crazy stress for us in the IT department. All of a sudden, two-thirds of the group staff – around 200 people – had to start working from home. But the challenges the pandemic brought have resulted in lightning-fast development within the group. In just a short time, everyone had got used to 100% digital meetings.
What part of your job do you enjoy the most?
– The fact that there's always something new happening. As a flexible generalist, I rarely immerse myself deeply in anything; I just get things done and then move on to the next task. My speciality is troubleshooting. I have to be a bit cunning here to figure out the source of the error. I'd like to keep working here and to have more time to develop the IT department and my theoretical skills.
Perhaps you are also interested in...